Lightning Fast Image Classification For Developers.
Train and deploy custom image classification functions in a few minutes.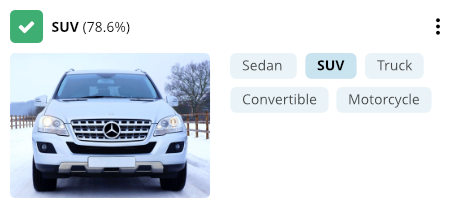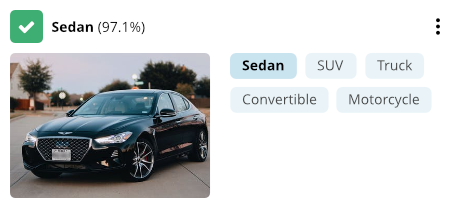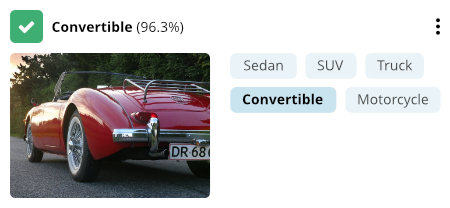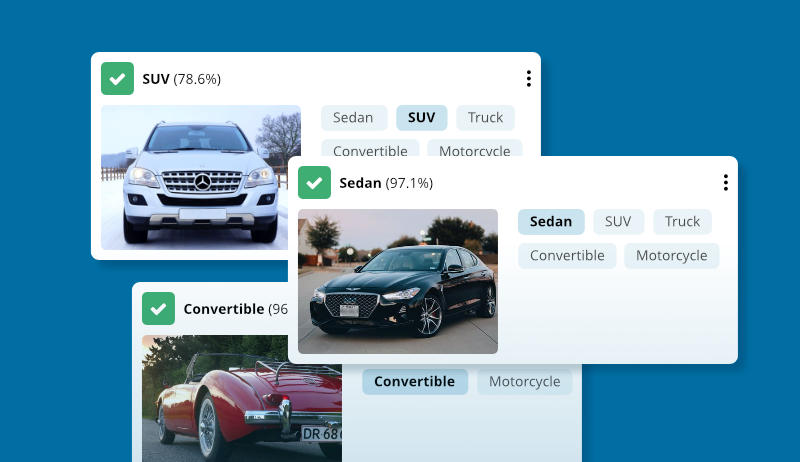 Stories From Some of Our Customers
Image Classification Made Easy
Image Classification In 60 Seconds
Deploy an custom image classifier in the cloud. It only takes a minute to get started.
Example Use Cases
Image Classification
Fake Image Detection
Recent AI models, like "Stable Diffusion", can generate high fidelity fake images. Use a Nyckel image classification function to separate fake vs real.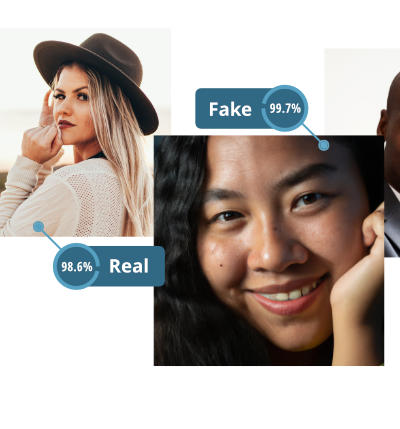 Image Classification
Barcodeless Scanner
Need to identify what's in an image? Use Nyckel to create a custom barcodeless scanner and your function will be able to classify future images.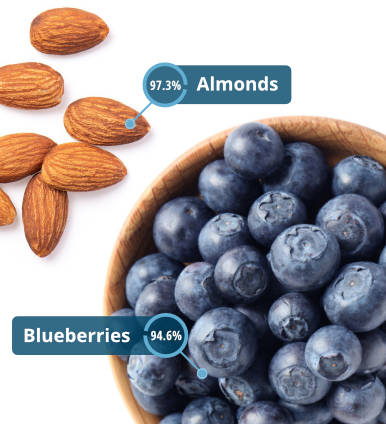 Automate Defect Identification
Quality Inspection
Train your function to identify defects by analying an image of your product. Use the API to determine whether subsequent pictures are defect-free.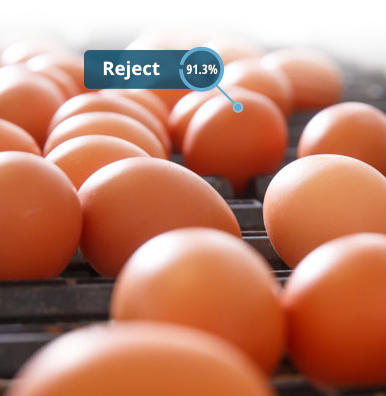 Identify the Mood of a Photo
Emotion Analysis
Do you need to know whether an image depicts a positive or negative emotion? Train Nyckel on your images to create an API to identify the emotions of future subjects.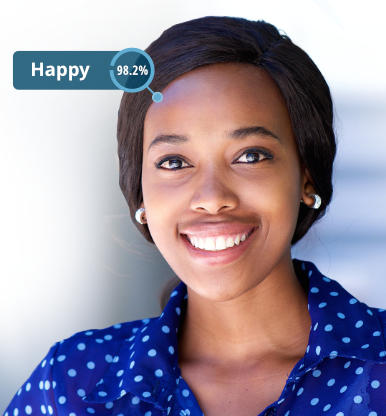 Explore Our API
Train your function through the UI, then call it through the API. Or do everything through the API.
Explore the API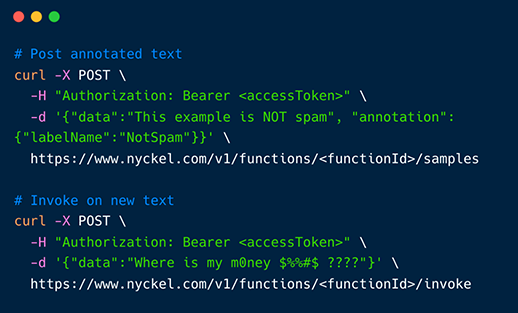 Why Nyckel?
Nyckel abstracts away all Machine Learning complexity allowing you to focus on your data and your problem.
Pricing
Not sure if Nyckel is right for you? Give it a try today!
Open sign-ups
Always-free tier
First month free
Free model training
Development
---
Free
max 1,000 invokes / month
---
1,000 invokes included
Upgrade for more invokes
Up To
---
Classification
Search
Detection
Production
---
---
10,000 invokes included
Additional invokes: $0.005
Up To
---
Functions: 1,000
/account
Classification
Samples: 10,000
/function
Search
Samples: 1,000,000
/function
Detection
Growth
---
---
500,000 invokes included

Additional invokes: $0.001
Up To
---
Functions: 10,000
/account
Classification
Samples: 25,000
/function
Search
Samples: 10,000,000
/function
Detection
Enterprise
---
---
Thousands of labels
Millions of samples
Billions of invokes
Plus
---
Single Sign-On
Deploy to VPC
Model export
Enterprise SLAs
Dedicated support
Built By Industry Experts