The Lightning Fast API for Custom Content Moderation
Use state of the art Machine Learning for Custom Content Moderation tailored to your data. You ML function will improve and adapt to your data automatically.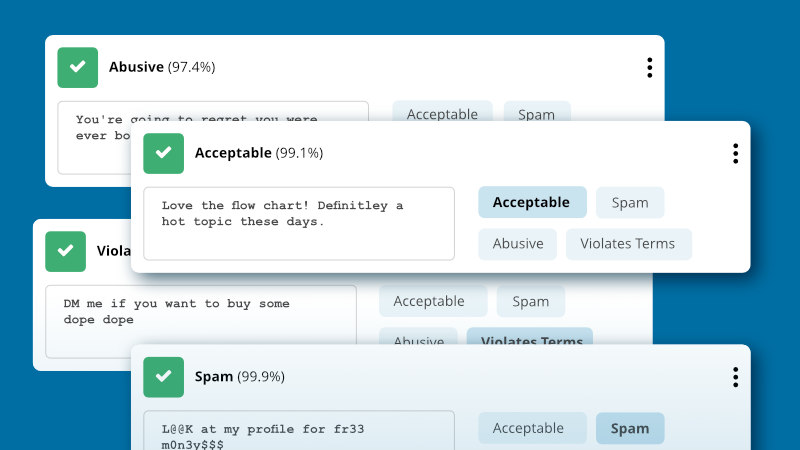 Stories From Some of Our Customers
Content Moderation Made Easy
Get Started In Minutes
Build a content moderation function in as little as 2 minutes. We support both text & images input.
Why Nyckel?
Most content moderation APIs rely on fixed model which implement a one-size-fits-all policy.
Nyckel trains a custom AI trained from your own data, providing higher accuracy and reduced human moderation workload.
Technology
Leading Competitors
Canned "one size fits all" models trained on generic data.
Accuracy
Leading Competitors
Static models that do not improve
Pricing
Leading Competitors
Call us to try it
Access
Leading Competitors
Call us to try it
Example Use Cases
Image or Text Classification
Spam Detection
Is your app getting spammed? Create a custom spam detection function based on your data and your desired sensitivity.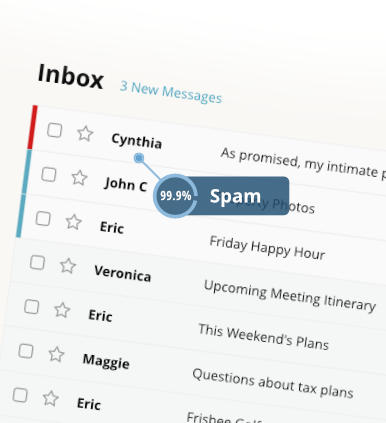 Image or Text Classification
Sentiment Analysis
Does your application need to moderate user content? Use Nyckel to create a custom sentiment analysis function. You can sort out spam, hate speech, and more.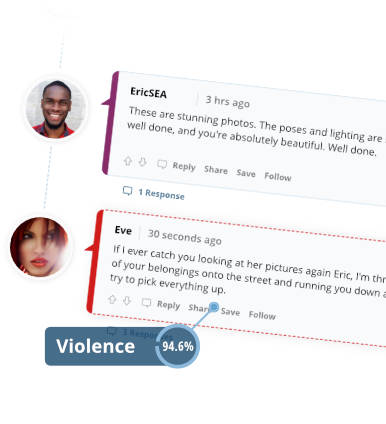 Image or Text Classification
Platform Moderation
Your customers can each have models tailored to their needs. Models train in seconds and continuously improve with more data.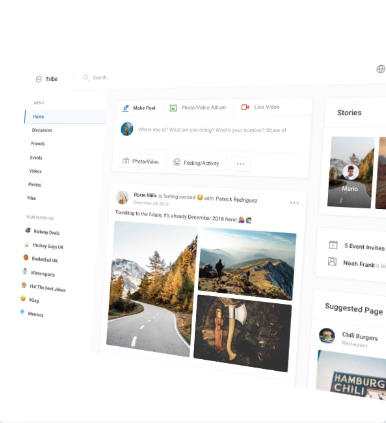 Text Classification
Prospect Identification
Is your company looking for certains type of prospects? Train a Nyckel function to recognize profiles of current happy customers and use it to identify future prospects.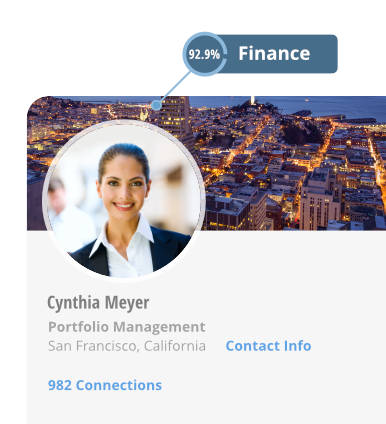 Explore Our API
Train your function through the UI, then call it through the API. Or do everything through the API.
Explore the API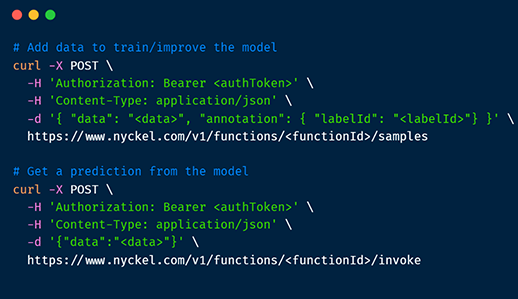 Pricing
Not sure if Nyckel is right for you? Give it a try today!
Open sign-ups
Always-free tier
First month free
No data lock-in
Development
---
Free
max 1,000 invokes / month
---
First 1,000 invokes included
Upgrade for more usage
*Invokes: $0
Limits
---
Classification
Search
Detection
Production
---
---
Usage for first $50 included
Overage billed per item
*Invokes: $0.005
**Samples: $0.0025
/month
Limits
---
Functions: 1,000
/account
Classification
Samples: 10,000
/function
Search
Samples: 1,000,000
/function
Detection
Growth
---
---
Usage for first $500 included
Overage billed per item
*Invokes: $0.001
**Samples: $0.0005
/month
Limits
---
Functions: 10,000
/account
Classification
Samples: 25,000
/function
Search
Samples: 10,000,000
/function
Detection
Enterprise
---
---
Need more? Learn how we can scale with your business
Built By Industry Experts