AI for Digital Asset Management
Nyckel's API enables AI turbocharging of your DAM platform. Integrate Semantic Search and Custom Auto-Tagging with a few lines of code.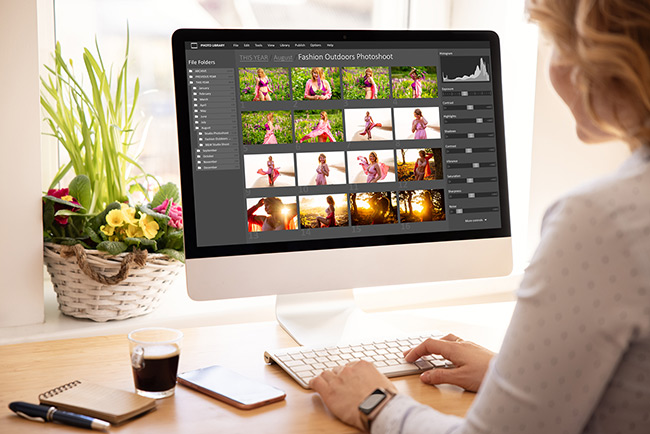 Text Based Image Search
Search images using free-form text queries. No need to rely on previously extracted tags. Nyckel searches the image content directly using cross-modal AI.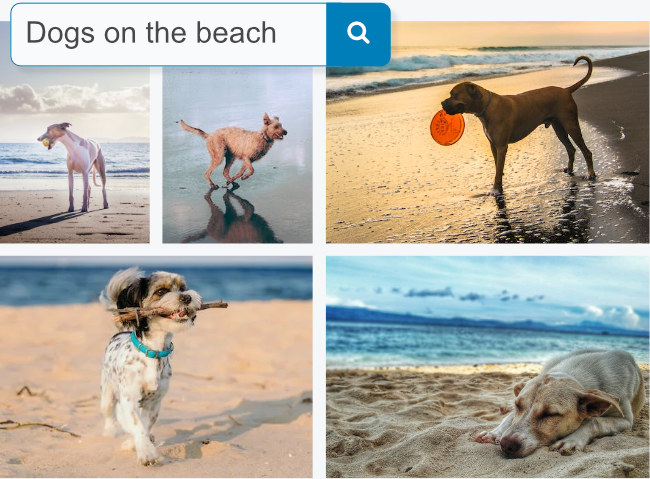 Image Similarity Search
Find near-duplicates and images with similar content and styles. Our image-to-image search uses deep learning to match based on image content directly.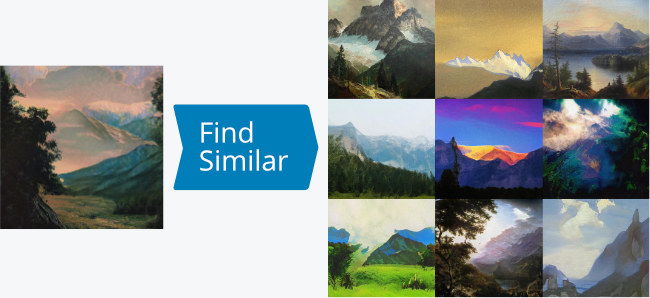 AI-powered custom Auto-Tagging
Learn from manually applied custom image tags in seconds and auto-tag the rest of the library. Dramatically improve your customer's custom auto-tagging experience by reducing the time to train and deploy new models.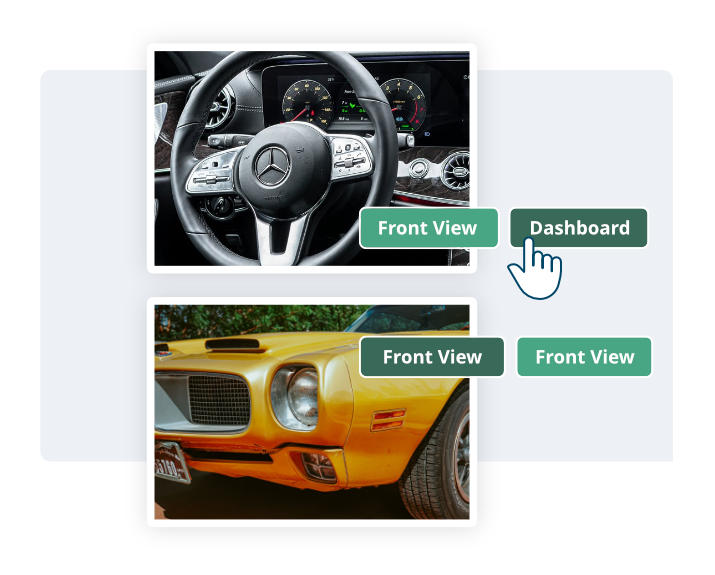 Why Nyckel?
Nyckel is the fastest way to add customized Machine Learning to your application. We abstract away all ML complexity allowing you to focus on your data and your problem.
Explore our API
Train your function through the UI, then call it through the API. Or do everything through the API.
Explore the API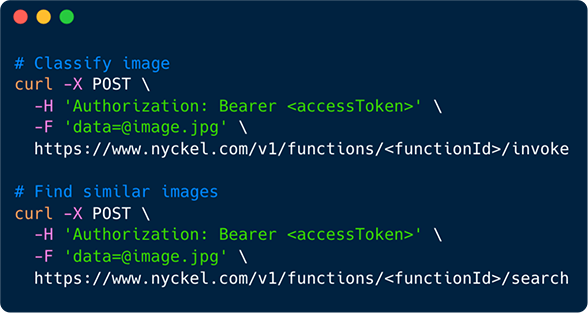 Ryan O'Connell
CTO
Humanitix
When we launched our US site, we had tons of issues with spam. Nyckel was just the solution what we were looking for! It enabled us to have a model set up to stop spammers on our site in minutes and it was a breeze.
Joao Palacio
Tech Lead
Foregon
We have been using Nyckel for image spam filtering since they were in early beta. Their accuracy and ease of use is unmatched! We went from finding Nyckel to using it in production in just one week.
William Zeller
Lead Programmer
Academic Endocrinology
If you are a developer or CTO and you have been considering adding ML to your web app but have been put off by the prospect -- too difficult, too costly, too time-consuming -- you should just try Nyckel.
You can get something up and running in an hour and you won't look back.
Roman Rose
Founder
Dashedai.com
Nyckel has given me the freedom and flexibility to build AI categorisation into my SaaS with simple APIs and an easy way to train my model. Having taken a low-code approach, Nyckel fit right into my workflow and saved me $1000s.
Pricing
Not sure if Nyckel is right for you? Give it a try today!
Open sign-ups
Always-free tier
First month free
No data lock-in
Development
---
Free
max 1,000 invokes / month
---
1,000 Invokes: $0
Classification
Search
Detection
Production
---
---
1,000 Invokes: $5
1,000 Samples: $2.50
/month
Functions: 1,000
/account
Classification
Samples: 10,000
/function
Search
Samples: 1,000,000
/function
Detection
Growth
---
---
1,000 Invokes: $1
1,000 Samples: $0.50
/month
Functions: 10,000
/account
Classification
Samples: 25,000
/function
Search
Samples: 10,000,000
/function
Detection
Enterprise
---
---
Need more? Learn how we can scale with your business
Built By Industry Experts