Lightning Fast Machine Learning Functions as a Service
Use Nyckel to train custom ML models and expose them as serverless functions. Create and deploy your first function in minutes.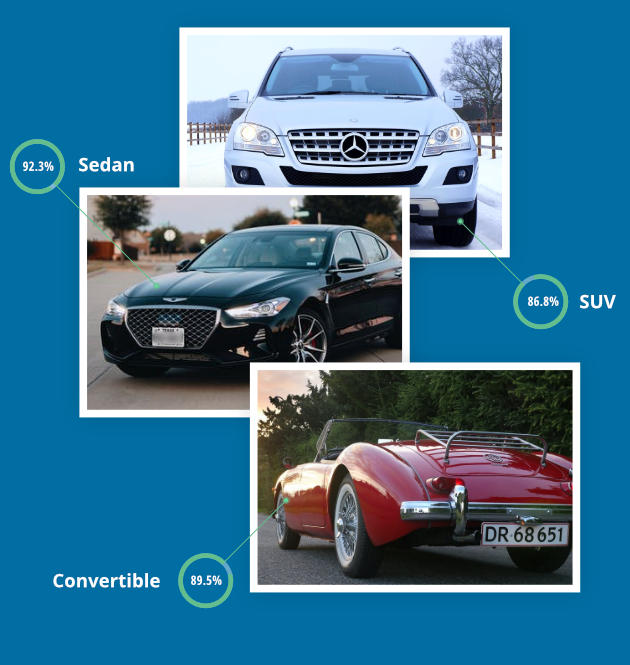 Training Data to Function in 60 Seconds
Build a function in as little as a minute.
Check our YouTube channel for more videos.
Why Nyckel?
Nyckel is the fastest and easiest way to add customized ML to your application.
Explore the API
Train your function through the UI, then call it through the API. Or do everything through the API.
Explore the API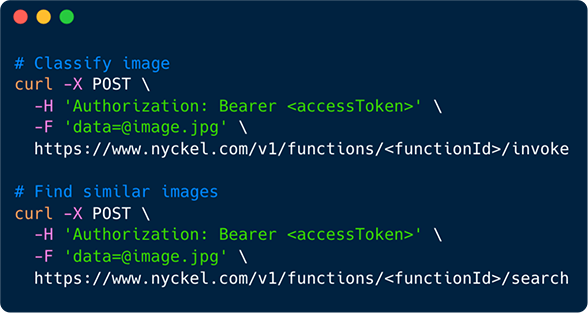 Pricing
Not sure if Nyckel is right for you? Try our always-free tier or reach out to us for a 1 month free trial.
Development
---
Free
---
Includes 1,000 invokes
Upgrade for
additional invokes
Production
---
---
Includes 10,000 invokes
Additional invokes $0.005
Growth
---
---
Includes 500,000 invokes
Additional invokes $0.001
Enterprise
---
Custom
---
Learn how we can scale with your business